Yohance Owens - Executive Director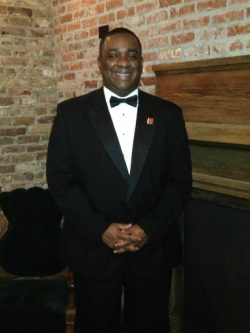 Yohance Owens is the Executive Director for Village Creek Human and Environmental Justice Society, Inc. Mr. Owens job is to develop the entire length of the forty four mile Village Creek watershed in Birmingham, Alabama. Mr. Owens duties includes building partnership with different communities within Village Creek watershed, work with natural science programs in local schools, economic development and advocate the preservation of Village Creek's vibrant resources.

Mr. Owens graduated from Holy Family Cristo Rey Catholic High School 1991 in Birmingham, Alabama. Mr. Owens received his Bachelor of Arts degree in Business Management from Talladega College in 1995. Mr. Owens career spans retail sales, consumer finance, community leadership, politics, professional development, mentoring programs, retirement planning, non-profit and community service.

Mr. Owens has over thirty two years of community service. He is a member of the Adamsville-Forestdale Lions Club (President 2010-2012 and Zone Chairman 2008-2010) , Alabaster-Pelham Alumni of Kappa Alpha Psi Fraternity, Inc( President 2013- Present), Board Member of B.E.A.T. (Bethel Ensley Action Taskforce) of Birmingham, Alabama, American Diabetes Association, American Cancer Society, a member of BEPA (Birmingham Environmental Partnership Association), City of Adamsville Abatement Board, Northwest Jefferson County Chamber of Commerce, American Heart Foundation, Hands-On Birmingham, and served on the City of Adamsville City Council from 2008-2012.

Mr. Owens has attended New Pilgrim Baptist Church in Birmingham, Alabama since birth. Yohance motto: "Community Service is one of the greatest aspects of our society."


---
---
Mrs. Marilyn Roberts - Administrative Office Assistant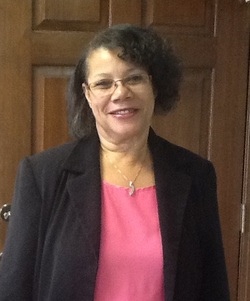 Marilyn Roberts is the Administrative Office Assistant for Village Creek Human and Environmental Justice Society, Inc. Mrs. Roberts's role is to be an Assistant to the Executive Director and to manage the Village Creek Society (VCS) office.

​She is highly experienced executive assistant with the ability to thrive in fast-paced environments. Strong expertise in providing high-level administrative support by conducting research, preparing statistical reports, handling information request, and performing clerical functions, such as preparing correspondence, receiving visitors, arranging conference calls, and scheduling meetings. Highly accomplished in planning, directing, and coordinating administrative functions of an organization to include records and information management, mail distribution, facilities planning and maintenance, and other office support services.

---
---
Ms. Rachel Stokes - Village Creek Society Albert Schweitzer Fellowship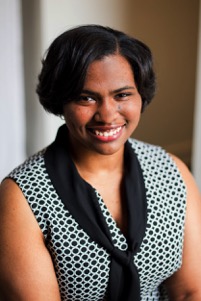 Rachel Stokes, a native of Anniston, AL, graduated from Samford University in 2014 with a bachelor of science degree in environmental science and a minor in sociology. After graduation, she served a yearlong term as an AmeriCorps VISTA in Birmingham. Rachel is currently a graduate student at UAB, studying public health with a concentration in environmental health and toxicology. The Albert Schweitzer Fellowship provides an opportunity for graduate students to develop leadership skills and serve others through community oriented service projects. This mission aligns with her career plans to work in rural community healthcare.
---